"My patients are my priority and the results I offer them interest me more than anything else"!!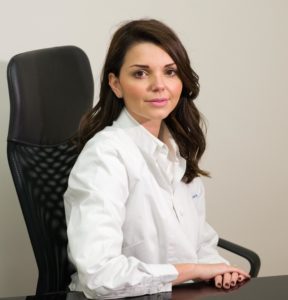 I was born and raised in Athens. I come from a medical family, whose roots include doctors of all specialties several generations back. Medicine was never a one-way road, but a conscious choice. Contribution to society, professionalism, ethics and dedication to the patient, as I received from my parents and my wider environment, were always my compass.
Surgery has always been my great love. In plastic surgery, I combined the insistence on detail and high-level surgery with the most artistic and aesthetic look at the results of the procedures.
My goal is to offer my patients natural results that highlight their features, improve and treat the signs of ageing, with the shortest recovery time and absolute safety.
"Natural beauty! This is my moto. After every surgical, injectable or less invasive treatment I want to distinguish the person and not the procedure"!
Each patient is treated by Maria Skolarikou individually, with personalised protocols and attention to detail. "Beauty is in the details".
As a plastic surgeon with training and expertise in the modern era, in Greece, the UK, Switzerland, Sweden and Germany, in oncology hospitals as well as in the largest private centres in Europe, I always apply to my patients the most advanced techniques for the face and body. Using the wishes, safety and personal care of the patients as my central axis, I always aim for superior aesthetic results.
You can see my detailed CV here.