Dermasurgery – Dermatoscopy of moles and suspicious skin lesions
What are moles?
Moles are a normal manifestation on the skin of every human being. These are benign accumulations of light or darker brown skin cells (depending on their melanin content), flat or flattened.
There are 2 main categories: congenital (present at birth, or shortly after) and acquired (may appear at some point during a person's lifetime).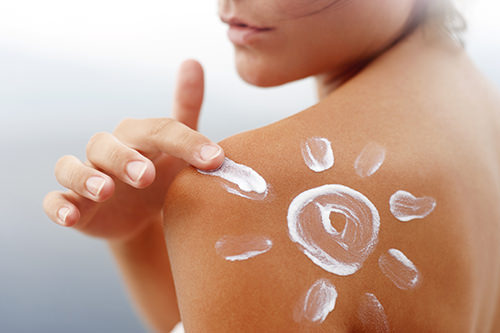 Congenital moles are divided into small, medium and large (over 20cm), with the latter having moderate rates of resulting in melanoma and should be surgically removed by the plastic surgeon.
Acquired ones appear mainly after adolescence and increase in number with the exposure in sunlight.
Why is Dermasurgery necessary?
Because some of these moles may in the future develop into malignant lesions or melanoma, a malignant and deadly form of skin cancer.
DYSPLASTIC MOLE (informal mole)
These are common benign moles, which look like melanoma. People with dysplastic moles are more likely to develop single or multiple melanomas. The greater the number of these moles that a person has, the higher the risk.
Medical reports indicate that about 2-8% of the Caucasian population develops these moles. Heredity seems to play an important role in the formation of moles. People with dysplastic moles and a family history of melanoma (2 or more blood relatives with this disease) have an extremely high risk of developing melanoma.
MELANOMA
It is one of the most deadly forms of skin cancer. It appears either as an asymmetrical, irregular border, multicolored or brown spot or as an appendage that continues to increase in size over time. In rare cases, it may not be pigmented.
However, it can also occur on the ground of a pre-existing mole that has changed.
When is an mole dangerous? Remember the ABCD rule
Assymetry (Development of asymmetry, ie half of the damage is not equal to the other half)
Border (Damage Limit Abnormality)
Color (Variety in the spot)
Diameter (increase in size, about over 6mm, more likely to be malignant)
Elevation-Evolution: if a mole shows any change from its original morphology, if it expands, causes itching, pain or bloodshed, if the lesion is strange to the touch or shows a change in its color (discoloration) or hyperpigmentation, it is necessary for the affected person to visit a specialised plastic surgeon for the assessment, diagnosis of the damage and, if deemed necessary, its surgical removal and biopsy.
Caution!
Laser techniques, cauterisation, or cryocoagulation should never be applied to remove moles or suspected skin lesions for skin cancer!! Dermasurgery is the only appropriate method, and needs to be carried out from an expert plastic surgeon.
And this is because they only topically destroy the cells of the lesion without allowing its diagnosis with serious risk to the person's health and certain recurrence (reappearance) of the dangerous lesion.
The treatment of suspected moles or skin lesions is only surgical and is accompanied by a biopsy of the lesion. The biopsy is the one that will show us the type of lesion we removed (benign, malignant), if it has been completely removed and will determine the further treatment.