Brachioplasty is the plastic surgery procedure that effectively treats sagging skin and excess fat in the arm area. Age, heredity, significant weight loss and flaccidity are usually responsible for the deposition of fat on the arms.
The brachioplasty restores the firmness, youthfulness and smoothness in the contour of the hands, corrects the sagging of the skin of the arms as well as any fat deposit in the area, with long-term results !!
Depending on the extent of the problem each time, assessed by the plastic surgeon, the most appropriate surgical technique is chosen.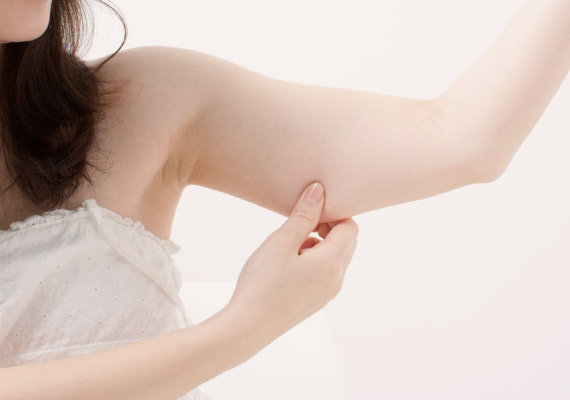 The procedure can be combined with:
a) surgical removal of excess fat and skin with ultrasonic liposuction (VASER Liposuction), for even more intense tissue tightening, in hands with strong presence of fat,
b) only liposuction without incisions if there is no sagging skin,
c) the classic brachioplasty with the incisions on the inner surface of the arms, when we have a lot of skin laxity and excess fat.
At the doctor's office, a complete medical history is obtained and a detailed clinical examination of the armpit and arm area is performed. Then photos are taken and after 3D Technology Analysis, the doctor presents the appropriate surgical technique. So immediately the patient sees the before and after result of the brachioplasty, for a better and complete view of the operation !!
In the operating room and after the preoperative examination, the brachioplasty is usually performed with general or local anesthesia and intoxication. Incisions depend on the extent of the problem and may be limited to the armpit only, or extend to the inner surface of the arms.
Of course, brachioplasty can be successfully combined with other plastic surgery procedures in the body for superior aesthetic results.
After the surgery there are no drains, only a slight bandage on the upper limbs and the patient can stay in the hospital from a few hours to one night.
Stitches are not removed and the scars that are hidden, have a very good healing thanks to the surgical technique of Ms. Skolarikou and the application of specialized healing creams. Also the swelling or bruising that may be present is gradually absorbed in the following weeks.
The return to daily activities is immediate, after 3-4 days, with attention to weight lifting for the first 20 days. It is recommended to avoid physical exercise in the 1st month.
Combination of
PROCEDURES
Brachioplasty is successfully combined with other body operations aimed at lifting and removing excess fat and loose skin, in people after massive weight loss or in women after multiple pregnancies (mommy make over). Such operations are: breast lift with or without increase, abdomen liposuction, side walls (love handles), lift and/or liposuction of thighs, body liposuction.
Although minor, the possible complications are:
Bleeding
Hematoma
Inflammation
Wound Splitting
Deformed Scars