BEAUTY & HAPPINESS
Because beauty makes us happy!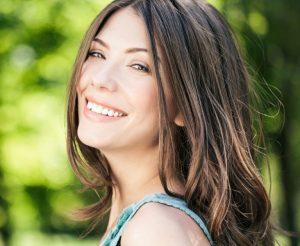 LOOKING FOR THE RELATIONSHIP BETWEEN HAPPINESS AND PLASTIC INTERVENTION
According to plastic surgeon M. Skolarikou, most cosmetic procedures as well as injectables restore psychology, boost self-confidence and renew all aspects of people's lives, as beauty and happiness are interconnected.
"Imagine a young person with a very large or crooked nose after a successful rhinoplasty operation, or an active woman in her 60s who after a facelift corrects a very loose neck, or a young woman who has no breasts and is unable to have sex or is ashamed to even wear a bathing suit, and she finally gets a normal size in harmony with her body"
NEW LIFE! NEW GOALS, NEW BEGINNINGS!
What we must emphasize is that the majority of people do not seek extravagance. Beauty in short is no longer in exaggeration, (very thin noses, mummified expressionless faces, huge breasts), but in improvement and correction. Beauty and happiness are based on natural results!
We also see it in our patients every day. They desire the beauty and renewal that others cannot understand but can discern!
DOES BEAUTY BRING HAPPINESS?
If you are beautiful then you are more likely to be happy in life, according to a European University study.
While the psychology professor at Germany's Ruhr University said: "The results are very simple: Better-looking people feel happier, and it applies to both men and women."
According to related research, it was found that the most attractive people are about 10% happier than those who are considered less attractive
Money is also a big factor affecting results.
"An important reason that beauty increases people's happiness is that it makes them gain more things and more easily."
Of course the average person should not despair as beauty only serves the easiest access, but talent, personality, the essence of who you are is what will always bring you to the next level.
However, psychologist Dr. Jennifer Hartstein's study says that the more attractive someone is, the more opportunities they have.
CAN A PLASTIC SURGERY MAKE US HAPPY?
According to the study carried out by two different psychology departments of the Ruhr University in Germany and the University of Basel in Switzerland, many of the prospective patients who undergo plastic surgery believe that their overall quality of life will change for the better. as they think they will regain their self-confidence and self-esteem.
The results of the research showed that those who had undergone some plastic surgery such as breast plastic surgery or rhinoplasty stated that their quality of life was better after the operation. In fact, compared to those who had not undergone any plastic surgery, their happiness rates were higher.
CAN OUR QUALITY OF LIFE GET BETTER?
"They feel healthier, are less anxious, have developed greater self-esteem and find themselves more attractive," said professors Jurgen Margraf, Andrea H. Merger and Kristen L. Lavallee.
A similar study was carried out in 2008 by Cornell University in New York, led by Dr Neil S. Sadick.
In this study, 215 people were examined, before and after plastic surgery.
110 patients underwent breast lift surgery, of which 95% experienced physical and psychological well-being.
105 of them underwent other plastic surgeries, and reported huge improvements in their overall lives.
THE INFORMATION
Regarding the information about the developments of plastic surgery, 51% stated that they are informed, and follow the developments of plastic surgery through discussions with scientists on television, from special articles and interviews in newspapers and magazines, on the internet, while only 5% from the plastic surgeon directly.
At the same time, three out of four knew that non-invasive treatments exist. 90% said they know what injectables are. At the same time, it was observed that there is a relative misunderstanding regarding body treatments, buttock tightening, anti-cellulite, breast lift, facelift, breast augmentation and liposuction.